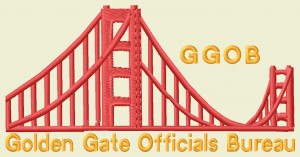 New for 2016 Summer
3rd Annual GGOB Officials Academy
When:  July 10th and possibly 11th , 2016 (Sunday depending on availability of officials to commit to games)
Where: Novato High School
What:  The 3rd Annual GGOB Officials Academy will be held in conjunction with the Novato High School Girls Varsity Summer tournament.  Many of you have requested a way to learn or improve your basketball officiating skills, so we've decided to offer this opportunity again.
The Academy will be a great opportunity to learn 2 or 3-person mechanics with a fantastic staff, mostly comprised of veteran GGOB officials and evaluators.
Why:  To provide quality instruction in all aspects of officiating with an emphasis on knowledge of rules, 2-person and 3-person mechanics, game management, and preparing for the upcoming season. The opportunity to learn and improve your skills will be enhanced through classroom sessions, and on court evaluations, by well-respected NCAA and high school officials.
How much:  $50
Click for application ….2016 GGOB BASKETBALL OFFICIALS CAMP
Best High School Officiating Camp (BHSOC), St. Mary's Moraga, July 22nd, 23rd and July 24th
My name is Marcella A. Dobbs and I am the assignor for East Bay Basketball Officials Association (EBBOA).

I have been putting on a High School Camp for the last 9 years at St. Mary's Moraga.  This camp is strictly a High School camp in 2 and 3 person mechanics.   
Could you please post the camp flyer on your website for any officials who would like to attend the Best High School Officiating Camp (BHSOC).  The cost is only $75.00.  I have speakers and evaluators from other association to make this camp a success.  They can go to the website which is www.bhsoc.net to get more information and print the application.  If anyone has any question, they can email me or call me at 510-331-5559 or Marcella Dobbs mdobbs@ebboa.org
SUMMER BASKETBALL OFFICIATING CAMPS
Sonoma State University           June 10-11
Santa Clara University               June 17 – 18
Contra Costa County     June 23 – 25
(3 person only and must have 2 years high school experience to apply to this camp.)
Chico State Team Camp 2016
BRONC application summer camp form (Click to Download Form)
SACO/BRONC SUMMER CAMP
JUNE 2016 CSU-CHICO
Men's College Mechanics ____June 3 ____June 4 ____June 5
Women's College Mechanics ____June 10 ____June 11 ____June 12
Confirmation will be sent to your e-mail address
Send completed application and check by May 25, 2016 to:
Scott Johnson
325 W. Lindo Ave
Chico, CA 95926
Purchase Jackets ONLINE
www.usofficialssupplies.com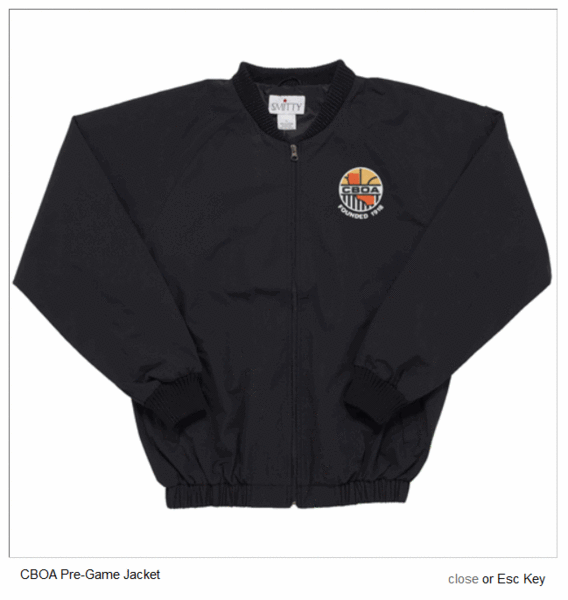 Click Here !
Welcome to the home of the Golden Gate Officials Bureau(GGOB). We are partnered with California's only statewide basketball officials association, CBOA which is served by over 3,000 men and women officiating all basketball levels from Youth to Semi-Pro. We provide a comprehensive instructional program to prepare individuals for officiating basketball. We are quite proud of the people who aspire to become Basketball officials.
The GGOB and CBOA's mission includes upholding, encouraging and promoting high ethical standards amongst institutions, spectators, participants, coaches and officials involved in the game of basketball.
We are committed to producing the finest basketball officials in the U.S.A.
Thank you
Golden Gate Officials Bureau
President: Nancy Clary
(415) 328-3356
Email: rnnclary@comcast.net
Or contact:
Sonoma County Assignor: Dominic Bosque
(707) 694-0402
Email: dbosque@sonic.net
Marin County Assignor: Tim Dalton
(415) 328-2050
Email: tdalton44@hotmail.com