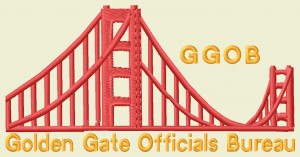 Welcome to the home of Golden Gate Officials Bureau, Marin, Sonoma, Napa basketball referee association.
4th  Annual GGOB Officials Academy Summer 2017

When:  Saturday, July 8th, 8:00 AM start time.
Where: Novato High School
What:  The 4th Annual GGOB Officials Academy will be held in conjunction with the Novato High School Girls Varsity Summer tournament.  Many of you have requested a way to learn or improve your basketball officiating skills, so we've decided to offer this opportunity again.
The Academy will be a great opportunity to learn 2 or 3-person mechanics with a fantastic staff, mostly comprised of veteran GGOB officials and evaluators.
Why:  To provide quality instruction in all aspects of officiating with an emphasis on knowledge of rules, 2-person and 3-person mechanics, game management, and preparing for the upcoming season. The opportunity to learn and improve your skills will be enhanced through classroom sessions, and on court evaluations, by well-respected NCAA and high school officials.
How much:  $25
Click for application ….2017 GGOB BASKETBALL OFFICIALS CAMP
Would you like to stay involved in High School Basketball in Marin/Sonoma/Napa?
We are partnered with California's only statewide basketball officials association, CBOA which is served by over 3,000 men and women officiating all basketball levels from Youth to Semi-Pro. We provide a comprehensive instructional program to prepare individuals for officiating basketball. We are quite proud of the people who aspire to become Basketball officials.
The GGOB and CBOA's mission includes upholding, encouraging and promoting high ethical standards amongst institutions, spectators, participants, coaches and officials involved in the game of basketball.
We are committed to producing the finest basketball officials in the U.S.A.
Thank you
Golden Gate Officials Bureau
Purchase Jackets ONLINE
www.usofficialssupplies.com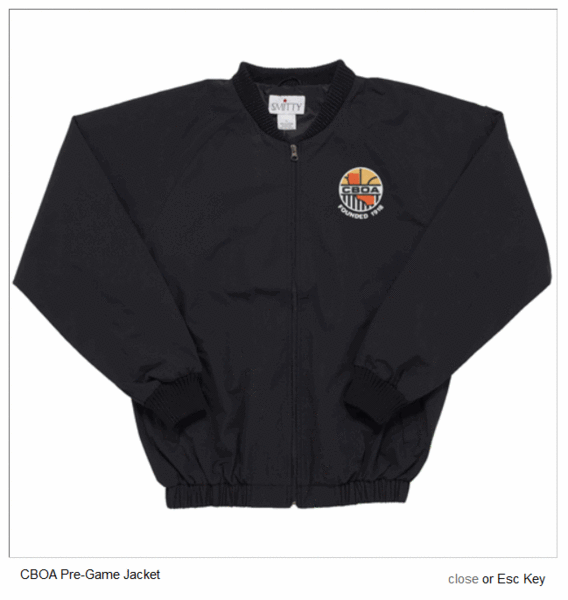 Click Here !
President: Nancy Clary
(415) 328-3356
Email: rnnclary@comcast.net
Or contact:
Sonoma County Assignor: Dominic Bosque
(707) 694-0402
Email: dbosque@sonic.net
Marin County Assignor: Tim Dalton
(415) 328-2050
Email: tdalton44@hotmail.com